Barnsley College faces strike ballot over job cuts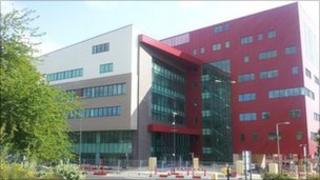 Lecturers at Barnsley College are to be balloted on strike action after being told one in 10 teaching staff are to be made redundant in the summer.
Nineteen lecturers had already agreed to go voluntarily, but at a meeting on Thursday staff were told another 41 could be made compulsorily redundant.
College union spokesman Dave Gibson said: "We knew cuts were coming but we're staggered by the scale of these."
The college said government funding cuts had forced "difficult decisions".
Larger class sizes
College principal Colin Booth said: "Due to the well-publicised government spending budget cuts, Barnsley College is in a position whereby staffing reductions are required to respond to changes in government funding.
"Overall the college is in a strong position to face what will clearly be a difficult time for public services over the next few years."
He said that although the cuts would mean larger average class sizes, the college would continue to provide "an exceptional learning experience for our students".
However, University and College Union spokesman Dave Gibson, told BBC News: "The quality of education we have on offer in the college for our students is going to be drastically affected.
"That's something we're particularly angry about because we've worked very hard to get outstanding status from Ofsted which is now being snatched away by these government cuts.
"Obviously we're also very very worried by the prospects for our jobs.
"These are people who have devoted their lives to teaching and, through no fault of their own, face losing their jobs and their livelihoods."