South Yorkshire motorists warned against drinking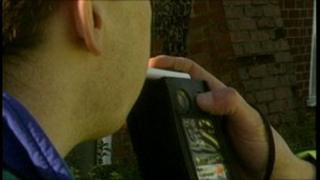 Thousands of motorists across South Yorkshire will be stopped by the police as part of a drink driving campaign.
South Yorkshire Police (SYP) are warning people against the dangers and consequences throughout June.
The campaign which ran across the county in 2010 shows that out of 4,862 drivers breathalysed by the police 5.7% tested positive, refused or failed to provide a test.
South Yorkshire Police want to "deter" people "who may be tempted".
Insp Peter Serhatlic said: "Our efforts will focus on educating road users on the dangers of drink driving.
"Our message to drivers is that if you are going out with friends and know you will be drinking, organise alternative transport or a designated driver to ensure everyone is able to get home safely."
The police are asking people to call Crimestoppers or South Yorkshire Police if they know of anyone who maybe under the influence of drugs or alcohol whilst driving.