Preview: Sheffield International Doc/Fest 2011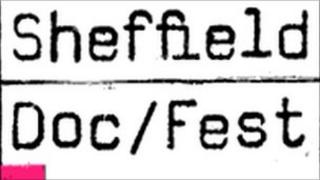 Sheffield is hosting its 18th annual festival dedicated to documentaries from across the world.
Doc/Fest, which runs at venues across the city from 8 to 12 June, covers a variety of genres from art to homosexuality.
This year more than 110 films are showing, many of which are international, European or UK premieres and you can guarantee some famous faces will be around to promote their new films.
The programme opens with Morgan Spurlock of Super Size Me fame showing his new film Pom Wonderful presents: The Greatest Movie Ever Sold, which is described as "a scathingly funny look at the world of product placement, marketing and advertising, and his efforts to finance this film by exactly the same means".
He will also be holding a masterclass in which the Oscar-nominated director will talk about the rollercoaster ride of getting films made, even when you're one of the most successful documentary film makers of the past 10 years.
Other highlights include Terry Pratchett, who will be attending to run a masterclass and present Charlie Russell's documentary Terry Pratchett: Choosing to Die, which explores the bestselling author's diagnosis with Alzheimer's disease and subsequent investigation of assisted death.
Celebrity chef Hugh Fearnley-Whittingstall will be rubbing shoulders with explorer and survivalist Bruce Parry, fashion icon Ozwald Boateng, comedian and activist Mark Thomas and many others.
The films are grouped by theme in categories such as Art, Bent, Green and Music and this year there will be a new emphasis on protest films, specifically incorporating films influenced by recent events in the Middle East.
'Hidden gem'
The joy and the frustration of all festivals is that there's so much going on you can't get to see all you want, but invariably this leads to the happy accident of finding films you've got no idea about and discovering a hidden gem.
If that's too much of a leap of faith, here are a few recommendations of films that may be of interest:
•Jarvis Cocker's Musical Map of Sheffield: Sheffield through the eyes of our own Mr Cocker.
•Encounters at the End of the World: An outdoor screening at Devonshire Green in Sheffield of Werner Herzog's Oscar-nominated exploration of the Antarctic and the people who live there.
•Client 9: The Rise and Fall of Eliot Spitzer: The story of New York Governor Eliot Spitzer, prosecutor of prostitution rings who got himself in trouble by procuring the services of, you guessed it, a prostitute.
•Senna: Asif Kapadia's fascinating documentary of Formula One racing driver Ayrton Senna, put together using exclusive archive footage.
As ever, running alongside the screenings are the pitching events, sessions and master classes where films are pitched, commissioned, discussed and dissected.
So go along, be inspired or provoked or outraged or fascinated, but the one thing you can be sure of is that Doc/Fest consistently demonstrates the old adage that truth is stranger than fiction.