Doncaster backs covenant to support military personnel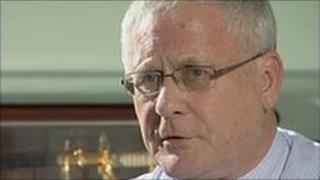 Doncaster council is pledging to do more to support ex-servicemen and women who live in the town.
A community covenant will be signed with representatives from the military this month, said Mayor Peter Davies.
The covenant will set out practical ways in which former soldiers will be supported when they leave the forces.
It follows an announcement in May by Defence Secretary Liam Fox that the government would enshrine in law the military covenant.
'Preferential treatment'
The covenant will apply to all three services and set out rights to healthcare, housing and education for forces children. The government will also commit to care for injured veterans who need prosthetic limbs and give personnel better access to cut-price public transport.
Mr Davies said: "Doncaster as a town is very much supportive of all the armed forces and what they do for our country
"I just think it's important that anybody who has put their lives on the line in Afghanistan or Iraq is treated with some respect, or maybe even preferential treatment in finding employment or housing when they return.
"People's attitudes towards the armed forces have changed considerably.
"Even with the Falklands War I don't remember this sort of response to the problems these people faced."