Sheffield mineworkers' union headquarters in casino plan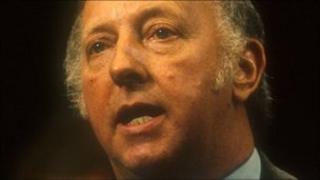 The former headquarters of the National Union of Mineworkers (NUM) in Sheffield could be turned into a casino.
The union building on Holly Street opened in 1988 when the president Arthur Scargill relocated its main offices from London to the steel city.
A planning application has now been submitted to Sheffield City Council to turn the vacant building in to an entertainment venue.
Barnsley-based Brook Leisure said the project would create up 130 new jobs.
The building was under threat of demolition in 2006 when planning officers branded the building "out of character".
Brook Leisure's applications is for a 38,000 sq ft casino with two restaurants and a rooftop bar.
The building has stood derelict for a number of years after the NUM moved to the old Yorkshire NUM headquarters in Barnsley, due to the decline in mining across the country.