Retired pharmacist to be ordained as Doncaster deacon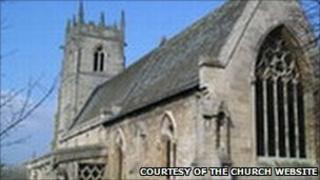 A retired pharmacist who spent 16 years in Pakistan involved in mission work, is to be ordained a deacon by the Bishop of Sheffield in July.
Joyce Barker will be become Curate at St Peter and St Paul in Barnby Dun.
She worked at Doncaster Royal Infirmary after returning from Pakistan.
Joyce Barker said: "I felt that I was too old to become a priest, but I found that the diocese was keen on encouraging people like me to become a deacon."
Joyce became a Christian whilst at university in Nottingham and said: "I had that longing to know more about God and when I started University I shared a room with a girl who was a Christian".
From University Joyce moved to Lahore in Pakistan to work for a mission hospital.
She then went onto to live in rural Pakistan for 16 years.
Ms Barker then returned to England after a calling to return to parish life and became a lay reader at St Lawrence's Church in Hatfield.
She added: "I am looking forward to the new challenges, meeting new people in a new environment and being dedicated to serving God in my new ministry."