Calls for more CCTV on Sheffield estate after murder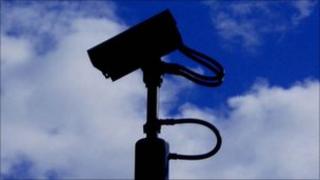 Residents living on an estate in Sheffield are calling for more CCTV cameras and better lighting following the murder of a 30-year-old man.
Zabi-hullah Rafiq was found stabbed outside his home in Gleadless in May.
Residents have collected 600 signatures on a petition which they will hand to the council.
Terry Wright, from the Gleadless Valley Tenants and Residents Association, said: "Since the murder people are frightened to go out at night."
Sheffield Council said they would take on board the proposals made by the residents.
Cabinet member for homes and regeneration Harry Harpham said: "We will be pleased to listen to the proposals by the Gleadless Tenants and Residents Association to find the best way of improving safety in the area."
In a statement, South Yorkshire Police said: "Violent crime on Gleadless Valley continues to fall and is currently down by 18.2% in the last twelve months.
"These tragic incidents should not be allowed to undermine the good work going on in Gleadless Valley."