Sheffield care homes may stay open despite funding row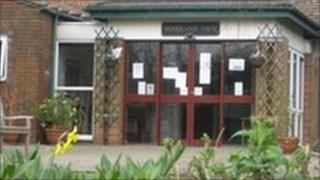 Two care homes in Sheffield that faced closure in a £2.8m NHS cash wrangle may remain open.
NHS Sheffield wanted to withdraw "top-up" funding for Birch Home at Chapeltown and Woodland View at Norton.
However, after an extensive consultation its board is being urged at a meeting on 5 July to re-commission the homes for dementia patients.
NHS Sheffield officials said the care homes would cover their costs through the payments-per-individual they home.
For most patients in Sheffield nursing care costs about £500-per-week, which is paid to the homes they reside in by either NHS Continuing Healthcare funds, the local authority or through self-funded.
'Complex care'
But that figure was not enough to adequately fund the two homes and so they had faced closure.
Now a proposal has been put in place to house only dementia and Alzheimer patients, in the long-term.
Those patients attract higher levels of funding that would therefore enable the homes to stay open.
Simon Kirk, Director of Strategy at NHS Sheffield, said: "As a result of an extensive four-month consultation process, I will be presenting five different options to be considered by the board - including the option we are recommending, which is that the homes become providers of care for people with dementia who have complex care needs.
"This option would allow the current residents to stay at Birch Avenue and Woodland View, whilst providing a valuable (care) resource for people in Sheffield for the future."