Doncaster truancy figures rise four-fold in 10 months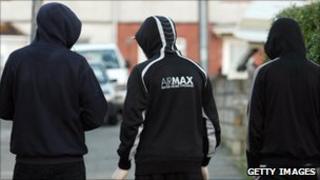 The number of fixed penalty notices (FPN) issued to parents whose children have been truanting from school in Doncaster has risen four-fold.
Since September last year Doncaster Council has issued 441 FPN to parents, compared to 120 FPN, in the previous year.
Councillor Eric Tatton-Kelly said the figures were "worrying".
On a truancy patrol in June, 99 children were found to be absent from school in the town in one day.
Doncaster Council's Education Welfare Service found 56 of those children accompanied by an adult and 43 unaccompanied.
The council said the rise in FPN was due to the council changing the way it tackled the problem and making the service more efficient.
The FPN carries a penalty of £50 per parent, per child which increases if the payment time scale is not met, they refuse to pay or if the matter is taken to court.
Councillor Tatton-Kelly said: "Parents have a responsibility to make sure their children get to school without fail.
"Getting an education is vital so that young people get the very best start in life possible, and I don't want to see any child in Doncaster slipping through the net."
Parents whose children are found to be skipping school are initially issued with a legal warning letter explaining that their child must attend lessons for the next 15 days, otherwise a FPN is issued.