Sheffield care homes to stay open for dementia patients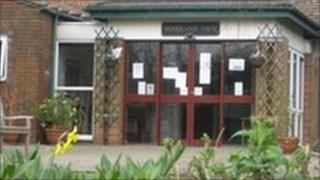 Two care homes in Sheffield that faced closure amid a funding crisis are to be kept open, managers have decided.
NHS Sheffield wanted to withdraw £2.8m of "top-up" funding for Birch Home at Chapeltown and Woodland View at Norton.
However, after a four-month consultation its board voted on Tuesday to re-commission the homes for dementia patients with complex care needs.
A transitional agreement means existing residents who do not have such needs will be able to stay at the homes.
Because the homes will eventually become specialist centres giving enhanced care for people with dementia they will attract higher levels of funding, enabling them to be more cost-effective.
'Biggest worries'
NHS Sheffield said the recommendation approved by the board meant that "none of the 100 current residents of the two homes will have to move into other homes".
This had been "a concern that residents and their family and friends voiced as one of their biggest worries as part of the consultation".
NHS Sheffield chairman Tony Pedder said: "We made this decision after the consultation indicated that the skills and experience of the staff could be deployed to enable Birch Avenue and Woodland View, in the future, to become homes only for those people with complex care needs.
"This change will remove the need for the historic 'top-up' arrangements and provide a better system of payment to ensure that taxpayers' money is being spent fairly and efficiently."
Dr Richard Oliver, a GP in north Sheffield, said: "The decision to seek to re-commission the homes as providers of enhanced care is great news for the city.
"With an ageing population it's more important than ever that we get the care we provide for older people right.
"As homes for people with dementia who have complex care needs, they will provide high quality care to the people who really need it."