Funding crisis halts work on Doncaster renovation plan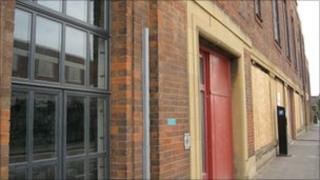 Work on a renovation project in South Yorkshire has stopped after funding worth £3.2m was pulled.
The Church View project in Doncaster was designed to create a business, arts and enterprise centre on the site of a former art college.
The money from Europe for the project has been pulled.
The first phase is complete, and those behind the project are looking into new uses for the undeveloped site.
The Doncaster Central Development Trust will be holding a series of open events to look at future plans for the building.
John Wright, from the trust, said: "We have spent millions on the project, expecting this money.
"If we had known we were going to have a smaller budget we would have just done up part of the building now we are committed to doing up the whole building."
The first phase of the £7.8m, 50,000 sq ft (4,600 sq m) development is almost complete and will soon be offering workspace to business.
Work on the renovation stopped in September 2010 when doubts about the funding were first raised.
Mr Wright added: "There is no immediate prospect of anyone coming in to give us the £3m to get it finished as it was planned, it is a big setback."