Consultation over Rotherham and Sheffield link road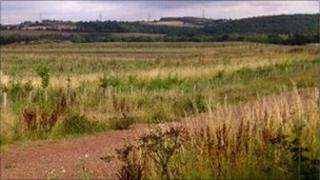 A public consultation is under way over plans to develop a link road between Rotherham and Sheffield.
Rotherham Council is holding a four-week consultation to hear people's views about the proposals to build a single 1.2-mile carriageway.
Rotherham Council said the consultation was an "opportunity to comment on the plans".
Sheffield MP Clive Betts questioned whether August was the right time to hold a consultation.
Both Rotherham Council and Sheffield Council are meeting residents to hear opinions of local residents at a public meeting.
Rotherham Council said the proposed new road would provide access across to the Advanced Manufacturing Park and Waverley, which would relieve traffic from routes including Handsworth Road and the A630 Sheffield Parkway.
The council said it had sent 10,000 leaflets to households across Sheffield and Rotherham, inviting people to share their opinions.
'Drawing board'
Sheffield South East Labour MP Mr Betts said Rotherham Council had not given people enough time to respond.
"I hope this is meaningful. The middle of August? Is this the right time to consult? I think there are some doubts about that," he said.
Residents who spoke to the BBC said they were opposed to the plans because the proposal would see the link road run along the play fields at Woodhouse Mill.
Gavin Farrand, who lives in the town, said the council needed to "go back to drawing board".
Other residents raised concerns about noise, additional traffic and costs.
The council said it would look at the public response when its closes the public consultation later this month and assess whether it will submit funding for the project via the Department for Transport.
The public consultation, which is being run by Labour-led Rotherham Council, will end on 31 August.