Rotherham killer is sentenced to 15 years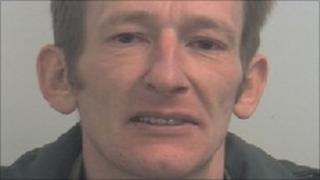 A murderer has been told he will serve a minimum of 15 years in jail for killing a man in Rotherham.
Justin Fishlock, 21, of Fortway Road, Rotherham was given a life term for killing 39-year-old David Wilkes.
Tbe victim died after a "violent and sustained" attack at his home in Fortway Road in March.
Fishlock had earlier been found guilty by a jury at Sheffield Crown Court. Mr Wilkes's family said after the case Fishlock was a "cold-hearted killer".
Speaking after the jury had returned its verdict Det Supt Mick Mason, of South Yorkshire Police said: "Mr Wilkes was subjected to a violent and sustained attack at his home address. He subsequently died of his injuries.
"Today a jury at Sheffield Crown Court has found Justin Fishlock guilty of the murder of Mr Wilkes and he has been sentenced to life in prison."
After the case, Mr Wilkes's sister Carole Hobson, said: "We are extremely pleased with the verdict of the jury.
"We're delighted that they have seen straight through the lies perpetuated by Justin Fishlock during his trial and convicted him for what he is - a cold-hearted killer.
"We hope that he spends a very long time in prison and is never allowed out to harm anyone ever again."