Archdeacon of Doncaster Bob Fitzharris to retire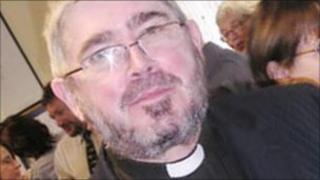 The Archdeacon of Doncaster has announced that he will retire later this year.
The Venerable Bob Fitzharris will step down from his post on 31 December.
Archdeacon Fitzharris, 65, was a dental surgeon before joining the Diocese of Sheffield.
Archdeacon Fitzharris said: "I am looking forward to reflecting on all that I have learnt over the years and to the challenges and opportunities of retirement."
The Bishop of Sheffield, Dr Steven Croft paid tribute: "[He] is known, loved and respected across the diocese and has played a key role in his care for the people and property of the diocese, as chair of the board of education and in countless other ways.
"I have personally valued his immense wisdom, grace and patience in the first period in my time as Bishop."
Archdeacon Fitzharris started as Curate of Dinnington before becoming Vicar of Bentley, from where he was then appointed as Archdeacon in 2001.
A special service will be held on 14 December at 19:30 GMT at Doncaster Minster.