Rotherham Council seek funding for city link road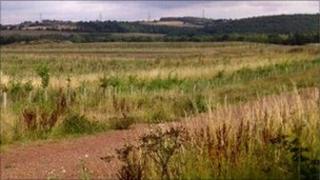 Rotherham Council has announced it will apply for funding for a link road in South Yorkshire.
The council held a public consultation in August and will submit a bid to the Department for Transport before Friday.
A bid of more than £6m will be submitted to the government to fund a road linking Rotherham and Sheffield.
Rotherham Council will submit plans for the road which would provide access across to the Advanced Manufacturing Park and Waverley and relieve traffic from routes including Handsworth Road and the A630 Sheffield Parkway.
The plans include a 1.9km single carriageway across playing fields, which could require the demolition of four houses.
During the consultation in August members of the public voiced concerns over noise, additional traffic and cost.
Karl Battersby, strategic director for environment and development at Rotherham Borough Council, said: "We will continue to address the concerns raised from the consultation by considering the potential to make further changes to the alignment of the road as well as reducing the impact of the scheme on the recreation ground.
"We will also continue to discuss the proposal with our colleagues in Sheffield."
The total cost of the link road is estimated at £8.57m. Labour-led Rotherham Council has said it will contribute £751,000 to the project if the Department for Transport agree to fund the project.