Doncaster residents asked for views on mayoral system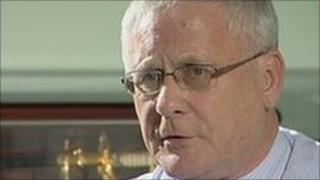 People in Doncaster are being asked if they want to keep an elected mayor.
A three-month public consultation, which started on Monday, could lead to a £125,000 referendum on the issue early next year.
Consultation documents are available in libraries and on the council's website. Chief executive Rob Vincent urged people to have their say.
Peter Davies, the town's current mayor, said he believed the mayoral system was the "best way to get things done".
Mr Davies said: "Under this system the people choose the mayor, they decide who rules them for four years. If they don't like what the person's done at the end of four years they kick them out, if they do like it they re-elect them.
"Power in the hands of the people is real democracy, not a group of politicians from a particular party sat in the back room of a pub deciding... 'it's your turn this time to be leader it's mine next'."
Doncaster has had an elected mayor since 2002.
The mayor represents the authority and the borough on a local, national and international platform and is personally accountable for all strategy and policy decisions made.
Mr Vincent said: There will be certainly a cost if we do have a referendum - democracy costs money - but that's for the public to weigh up.
"We need as many people as possible to respond to the consultation and then if we do go ahead with a referendum of course we want everyone to come out and vote."