Sheffield hospitals report 115 C. diff cases in five months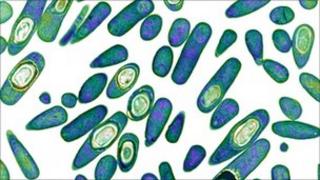 A Sheffield hospital trust has almost reached its annual target for cases of the clostridium difficile (C. diff) bug just five months into the year.
Sheffield Teaching Hospitals has reported 115 cases since April 2011.
Under objectives set by the Department of Health, it should have no more than 134 cases during the entire financial year.
But the trust said it had achieved a 70% reduction in the number of cases since 2007.
Most of the cases have been recorded at The Hallamshire, Northern General and Weston Park hospitals.
The trust said there was no single cause but there were some contributing factors including the high levels of bed occupancy, standard of hygiene and large number of patients being prescribed some antibiotic drugs, which can cause people to be more susceptible to the bug.
Deep cleaning
Chris Morley, deputy chief nurse at Sheffield Teaching Hospitals NHS Foundation Trust, said: "Clostridium difficile is affected by the use of antibiotics in that within individual patients' guts antibiotics can kill some of the good bacteria and allow a bug like C. difficile to thrive so we're looking carefully at antibiotic prescribing."
The trust said it carries out a deep cleaning programme each time a bed is vacated and prepared for the next patient.
A trust spokesperson said: "We test a sample from every patient who has symptoms of diarrhoea regardless of whether we think they have C. difficile. This helps us to identify any cases quickly and begin treatment.
"We also isolate patients with C. diff to contain infection spread due to spores in diarrhoea to other patients.
"Additional actions include reinforcing best practice in terms of antibiotic prescribing, additional 'deep' cleaning for wards on top of the regular cleaning programme and ongoing ward refurbishments, trialling some new cleaning products which may be even more effective than current products."
Mr Morley said: "I think patients should be reassured that coming into hospital is still safe.
"Our doctors, nurses and our cleaning teams are determined to do everything they can to prevent and reduce rates of infection."