Sheffield University Technical College to open in 2013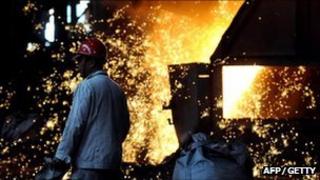 A college dedicated to specialist technical industries is to open in Sheffield in 2013.
The Sheffield University Technical College [UTC] will offer teenagers specialised learning within the engineering and digital sectors.
The college will be supported by the city's universities and businesses.
Deputy Prime Minster and Sheffield Hallam MP Nick Clegg said it was an opportunity for employers and young people to work together for the future.
Sheffield UTC will specialise in advanced engineering and materials, and creative and digital industries, and will be sponsored by the city's two universities - Sheffield Hallam and Sheffield University.
The UTC will work alongside employers including Tata Steel, Boeing and Newburgh Engineering.
Mr Clegg said: "Lots of local employers tell me even at a time now when people are looking for work and finding it difficult to find work, employers are finding it difficult to find people with the right skills.
"This is a tradition for the past it is also a tradition we can draw on for the future."
The government-funded college will educate between 600 and 800 students aged between 14 and 19 with a specialist trade, alongside GCSEs including maths and English.
The working day will start at 08:30 and finish at 17:30, with five eight-week terms a year.
Sheffield is one of thirteen UTC applicants to be given the government go-ahead this week.
UTCs were set up so students could benefit from the expertise of local business, further education colleges, vocational education experts and universities.