Rail crossing campaigners say lives at risk in Doncaster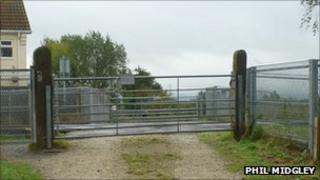 Campaigners in Doncaster claim "lives are at risk" unless developers improve safety at two railway crossings.
The Bessacarr and Cantley Community Forum Action Group said plans to build 1,100 new houses meant far more people would use inadequate crossings.
Linda Burkinshaw, who is calling for improved crossings before any homes are built, said action needed to be taken before 2015, as currently planned.
Developer Persimmon Homes said it was working with Network Rail on proposals.
The site for the development is a plot of land at Manor Farm bound by the main East Coast Mainline, the Doncaster to Lincoln railway and the M18 motorway.
The company said the first phase of the development - the building of 276 houses - would fund future improvements to the two existing level crossings at Bessacarr Halt and Carr Lane.
However, campaigners say that allowing the homes to be built before the improvements were made to the level crossings would significantly raise the risk of accident or death.
Campaigners from the group raised objections at a Doncaster Council planning meeting. The council deferred a decision on the plans to a later date.
Campaign organiser, Phil Midgley, said many more people would use the railway crossings as the most direct route to schools, shops and other amenities in Bessacarr village, and with this came heightened risk.
'Detailed proposals'
Ms Burkinshaw added: "They are allowed to build 276 houses before anything is agreed [about] how people get safely over the railway crossing.
"That could be over 1,000 people crossing a very busy line. The proposal is to probably start an underpass at Carr Lane at Christmas 2015. That is four years from now. Four years when people's lives will be at risk."
Persimmon Homes said in a statement it had already secured outline planning approval for the Manor Farm development.
A spokesperson said: "The development will fund improvements to two existing level crossings adjacent to the development.
"Persimmon Homes Yorkshire is currently working alongside Network Rail to conclude the detailed proposals and timing of the upgrade works."