Brian Metcalfe murder: Reward offer on 10-year anniversary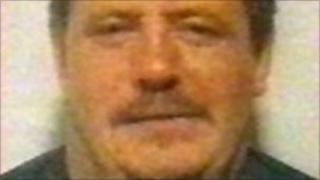 A £7,000 reward has been put forward for information about the murder of a man in South Yorkshire 10 years ago.
Brain Metcalfe's body was found by a dog walker in a car park close to Station Road, Wath, near Rotherham, on 14 October 2001.
The 43-year-old, who lived a reclusive life, had been beaten to death two days before his body was found.
The money is offered by Crimestoppers and Mr Metcalfe's family for information that leads to a conviction.
South Yorkshire Police said the case had been investigated over the years and regularly reviewed.
A number of arrests have been made but no-one has been charged over the murder.
Detectives believe Mr Metcalfe was out drinking in pubs in Wath before the attack and may have known his killer.
Acting Det Supt Terry Mann said: "We are appealing to the public and in particular the community of Wath on the 10-year anniversary of Brian's death.
"I am specifically asking for anyone out and about in Wath between Friday, 12 October and Sunday, 14 October 2001 who may have seen Brian, to contact us."
He added: "You may have kept some information on this crime for 10 years.
"Now is the time to come forward and help provide some answers for a grieving family."
Mr Metcalfe's sister, Sue Metcalfe, said: "Ten years have gone by and not a day passes without us thinking of Brian. His death haunts us.
"Please help us find closure and help him rest in peace."