Sheffield on verge of signing £1bn PFI road contract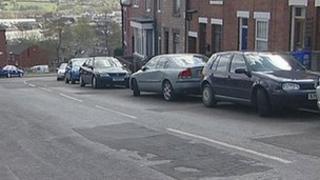 A preferred bidder for a 25-year contract to maintain Sheffield's roads will be selected in early 2012.
The £1.21bn contract is one of the largest Private Finance Initiative's (PFI) in the country.
Sheffield City Council said it was the only way to guarantee road improvements but Unison said it represented "poor value" for taxpayers.
Under the scheme, all aspects of council road maintenance would transfer to a private company in April 2012.
Bryan Lodge, deputy leader of the Labour-controlled council, said: "This is money coming from the government to help us restore the highways and bring them back up to standard."
'Funding gap'
Two companies remain in the bidding process, Amey and CarillionMouchel.
Mr Lodge added: "We're in the final stages now and an announcement on who has got the contract will be made in the New Year."
The project would see the council transfer responsibility for maintaining 1,242 miles (2,000km) of road, 65,000 streetlights, 480 traffic signals, 350 bridges and other structures to a private company.
Chris Jenkinson, regional organiser for Unison, said there was speculation in the industry that the final bill for the 25-year contract could be as high as £2bn, leaving local taxpayers to pick up the difference.
Mr Jenkinson added: "The council would have to find that gap. That is an awful lot of money to find against a backdrop of the council looking for millions in cuts. PFI represents poor value for the taxpayer."