Urban Splash Park Hill alteration plans are approved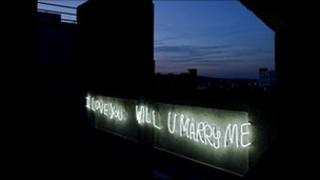 Revised plans for the redevelopment of Sheffield's Park Hill flats have been approved by the city council.
Urban Splash, which has spent £14m on the facelift of the north block, submitted new plans to the city council which are to be discussed on Monday.
The application includes an extension to the commercial uses for the site, to include restaurants, bars and a gymnasium for residents' use.
Plans for a hotel and a climbing wall have been dropped.
Although no companies have so far shown a formal interest, development manager Mark Latham previously said the hotel had "always been an aspiration".
He added: "The level of ambition and vision has not at all been downgraded and we still want the very best for the building."
Under the revised plans, a pedestrian link to the railway station through South Park will no longer be included in phase one of the development of the Grade II-listed building.
Urban Splash also wants to reduce the width of its "streets in the sky", the outdoor corridors linking the flats, by almost one metre to create more storage space.
A neon sign which reads "I Love You Will U Marry Me" could also become a permanent fixture.
Mr Latham said 10 of the 20 flats which went on sale in October had been reserved for potential buyers.