Rotherham firm fined after engineer crushed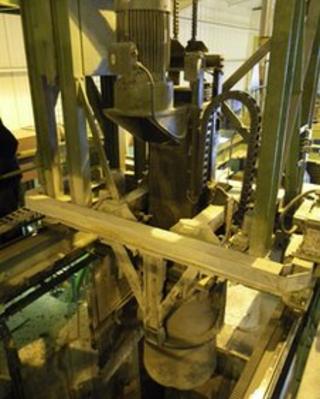 A Rotherham firm has been fined £10,000 after a maintenance engineer was crushed by a 1.5 tonne weight landing on his back.
He suffered a broken shoulder, two cracked ribs and damaged vertebrae in the incident in September 2010.
He was trapped between the counterweight of a zinc galvanizing machine and a junction box.
Yorkshire Spin Galvanising Ltd pleaded guilty to breaching the Health & Safety at Work Act 1974.
The incident was investigated by the Health and Safety Executive (HSE) and the company registered in Leeds was also ordered to pay £5,000 costs.
Rotherham Magistrates' Court was told that the worker went to investigate a fault and climbed on to a gantry inside the machine.
When the fault cleared he went to the rear of the gantry, out of sight of the operator, to check another repair he had recently made.
The machine was still running and as he leaned over a guardrail to get a good view, the counterweight descended pinning him against the junction box.
He managed to shout 'stop' to alert his colleagues before losing consciousness and a worker at the control panel was able to lift the weight up to free him.
HSE Inspector Denise Fotheringham said: "This could easily have been a fatal incident considering the weight of this part.
"In this case the company's procedures fell well below those we would normally expect."