Safety improved at Swinton canal after boy's death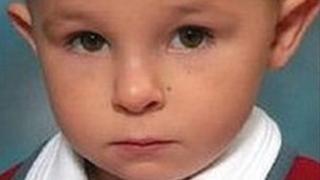 Safety has been improved at a South Yorkshire canal after an eight-year-old boy fell in and died.
Matthew Cartwright from Mexborough died in hospital after being rescued from the water at Swinton near Rotherham in August 2011.
The canal edge has now been cleared, a hedge planted and a fence put up following a campaign for better safety.
An 800-name petition was given to Rotherham Council and British Waterways in October.
Children deterred
Melinda Gilmore, who lives on New Station Road by the canal in Swinton, said the edge of the water was now much more visible.
"We're really pleased because it's made a heck of a lot of difference," she said.
"Everybody can see where the canal starts and finishes - it deters the young children from going down there. Children will always go to water."
Matthew fell into the canal while picking berries with a relative.
He was airlifted to Rotherham District General Hospital and later transferred to Sheffield Children's Hospital.
Matthew's inquest is yet to be held.