Chief executive of Barnsley Council Phil Coppard 'puzzled' over departure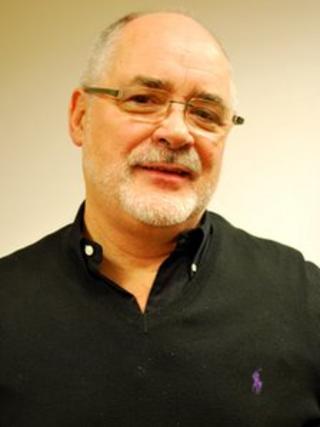 The former chief executive of Barnsley Council has said he has been left "puzzled" after being asked to leave.
In December the council said Phil Coppard was to leave by mutual consent after being in the position since 2000.
Mr Coppard, who left his role on Monday, said the council was under pressure due to budget reductions.
Barnsley Council said in a statement: "We thank Phil for his hard work and wish him well in the future. However, the council is now moving on."
'Force changes'
The Labour-run council faces a budget reduction of £46m over the next four years, and Mr Coppard said some of his saving suggestions were not welcomed.
He said: "We're facing a period of four to five years of really severe pressures from the budget. I was trying to force some changes which some people didn't like and it breaks out in this way.
"The council is in good order - there is no scandal - there is nothing more behind it than what I am telling you now.
"I'm pleased I was able to leave on good terms but it would be good to have more clarity on what happened," said Mr Coppard.
Mr Coppard added: "Once you've lost the confidence of the members and once you're a problem to the leader, the chief executive becomes the issue, the game is up.
"You can't fight it, so I agreed to go. I have left on very good terms with everybody and the leader Steve Houghton so there isn't a problem in that sense but I would welcome a bit more clarity as to what has happened."
Mr Houghton has declined to comment on Mr Coppard's departure.
Mr Coppard, who had worked for the council since 1976, said despite not knowing why he was asked to leave, he did not bear a grudge.
Barnsley Council added: "The council is now moving on and has started work to recruit a new chief executive, to help take us forward during the challenging times ahead."