Culvert repairs aim to reduce flood risk in Conisbrough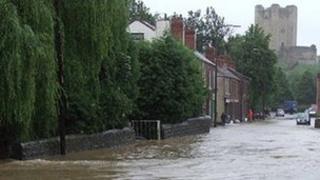 Culverts in a South Yorkshire town are being repaired in a bid to reduce the risk of flooding to 25 properties.
The culverts, which carry water underground, were damaged during floods in Conisbrough in June 2007.
The work is part of a major refurbishment programme by the Environment Agency, which will look at all 800 culverts across Yorkshire.
Engineers have so far inspected 200 of the 800 culverts and prioritised those in urgent need of repair.
Project Manager Glenn Fieldhouse said: "Culverts were often built to allow development to take place around them such as roads, homes and businesses.
"Many people live and work near culverts and may not even know that they are there. However, blocked culverts are a significant cause of localised flooding to home owners and businesses."
The work will take place in the vicinity of Kearsley Brook at the back of Low Road. The Environment Agency said a survey of the area found the culverts were in a poor condition, with damage to the walls and a deterioration of the concrete and masonry work.