Jobs may go in Sheffield parks budget cut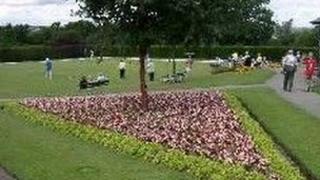 Some jobs could go as part of plans to cut £1.2m from Sheffield's parks budget.
Sheffield City Council said it needed to save the money from its £7m budget for its parks.
It said it was considering a "small number" of job losses from its 180 posts and would not take on about 20 seasonal temporary staff this year.
The council oversees a total of 20 district and 50 local parks as well as city sites.
Leigh Bramall, cabinet member for the environment, said the council would "do as much as it can" with the funding it could afford.
He said the authority had to cut its total budget by about £80m in the current financial year.
Under the cost-saving plans, the number of greens at bowling sites could be reduced where there are two greens or more to save £74,000.
The council is also considering charging people to park at three of the city's parks.
'Good value'
It could cost motorists 40p an hour - or £2 a day - to park at Hillsborough, Millhouses and Graves Park. The council said that could generate £20,000 over the year.
Andy Chaplin, treasurer of the Friends of Hillsborough Park, said he had some sympathy with the council's situation.
Allotment rents are expected to rise to help generate more funds by 7.5%, meaning a medium-sized plot would cost almost £38 a year.
Jeff Walker, who has a plot at Marsh Lane, said renting a plot was "still good value for money" as a concessionary tenant.
The council is discussing doubling allotment rents in 2013-14 although it will continue to subsidise the service.
Charges for football and cricket pitch hire will rise by 14% to £577 annually for adult teams.
A "modest rise" is also proposed for burials and cremations.