London 2012: Build-up brings £19m to Sheffield economy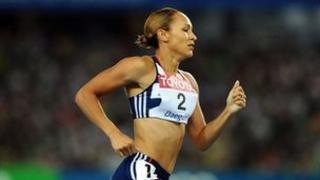 Build-up to the 2012 Olympic Games has brought a £19m boost to Sheffield's economy, the city council has said.
Already a number of overseas Olympic and Paralympic squads have chosen Sheffield for training camps and the council said it hoped for more.
Ben Brailsford, from the council, said the city was used to hosting international sport so that had made it more appealing to overseas teams.
"There is certainly a lot more economic benefit to come for the city," he said.
The US diving team, which has signed an agreement with Sheffield, are currently training at Ponds Forge ahead of the qualifiers in London.
The Serbian Olympic team and the Brazilian judo team have also chosen the city as their pre-Olympic base.
Paralympic nations have also signed up, including the Canadian wheelchair basketball team and the Slovakian Paralympic table tennis squad.
Mr Brailsford, whose job is to develop Olympic and Paralympic opportunities for the city, said: "A city like Sheffield is proactively promoting its services and facilities out to big teams such as USA and Brazil because we're used to having a lot of international sport here.
"We know Sheffield has had about £19m worth of economic benefit from 2012 related activity over the last few years so obviously that's to where we are now.
"We've got lots of teams coming in to the city going forward so we're certainly going to see more economic value going into our facilities, into hotels, restaurants and shops."
Mr Brailsford said there was a "buzz in the city" concerning the Games and a number of events had been planned in the run-up to the start of the Olympics in July.