Statue to honour Barnsley's mining heritage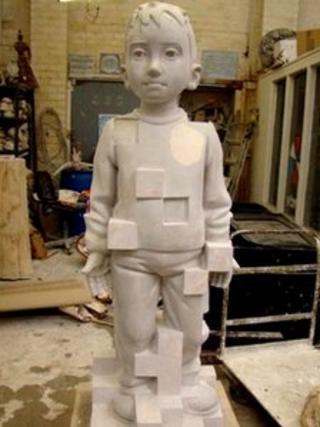 A piece of artwork is being installed in a South Yorkshire town to mark its mining heritage.
Cast in bronze, the statue of a child standing on a column will stand six metres tall in the centre of Barnsley.
The sculpture, which has been funded by several sources including the National Union of Mineworkers and Barnsley Council, has cost £165,000.
Artist Kenny Hunter said the sculpture would mark the town's history, culture and community of miners.
Hunter said the figure of the child symbolises the past and future of the town, with the column representing the Barnsley seam of coal.
Around the base of the sculpture there will be a list of mines, engraved in Yorkstone.
It is expected that the installation will take about four weeks and will be unveiled to the public at the end of March.