Paralysed Sheffield woman Rosie Mayes wins care battle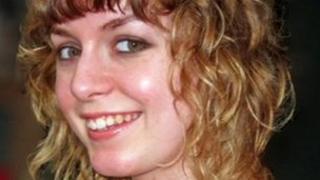 The father of a Sheffield woman left paralysed in a car crash has talked of his "huge relief" after a successful legal fight to get her lifelong care.
Rosie Mayes, 22, was left tetraplegic when the car, driven by her then-boyfriend, overturned and hit a bank.
Ms Mayes was in hospital for 10 months after the crash, in December 2009, in Dronfield, Derbyshire.
The legal action was prompted when the driver's insurance firm contested liability over the crash.
At a hearing at the High Court in Leeds on Friday, Ms Mayes was granted a further interim payment of damages to allow her care to continue.
Her legal team said a settlement was in the process of being put together to fund the support she needs.
'Dreadful and avoidable'
Ms Mayes, who had to be cut free from the wreckage of the car by firefighters, spent 12 days in intensive care.
She is now confined to a wheelchair and requires 24-hour care.
Andy Wynne, her father, said: "Nothing can ever bring back the life that Rosie had before this dreadful and avoidable accident.
"The decision by the insurance company to contest liability was really a body blow for all of us, and on top of everything Rosie has had to go through, to add the uncertainty and the stress this has caused really was outrageous."
At the time of the crash, Ms Mayes was studying for a degree in history at York University.
She said: "It's affected my life, and my family and friend's lives as well.
"As far as the future's concerned, I'm not sure what career I want to do, but since I've had this injury, there's a lot of things I feel like I want to change."
She has now resumed her studies at Sheffield University.