Dearne Valley gets new wetland nature reserve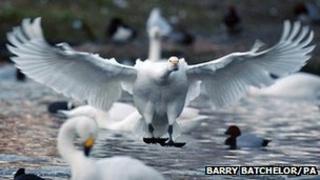 A new nature wetland reserve will be created in a South Yorkshire valley.
A grant of £560,000 will create wetlands and woodlands in the Dearne Valley between Barnsley and Doncaster for the benefit of local wildlife.
The new Nature Improvement Area is one of 12 announced nationally and will employ two new part-time wardens.
Trevor Maine, biodiversity officer with Barnsley Council, said the money was "massively important" and it would help make the "next big step forward".
The Dearne Valley Green Heart Partnership will oversee the three-year scheme starting in April using government funding from the Department of Environment, Food and Rural Affairs.
The work is along the valley of the River Dearne, from Cudworth to Adwick.