Newcomen Beam Engine given £425,000 funding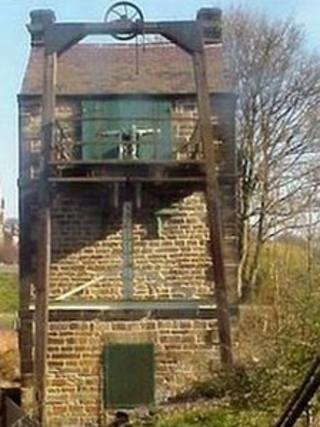 A £400,000 grant has been made to restore a listed engine in South Yorkshire.
The Newcomen Beam Engine at Elsecar has been given the grant by the Heritage Lottery Fund.
In 2010 English Heritage put the engine as one of 10 key industrial sites on the national at-risk register.
Barnsley Council, which is leading the project, said the funding was a fantastic opportunity to attract visitors to the site.
The Elsecar Heritage Centre, near Barnsley, said the two-year project would see the beam engine, shaft and engine house restored to full working order.
The engine, which was built by John Bargh of Chesterfield in 1795 at a cost of £167, was used to pump water out of the colliery in Elsecar to allow the exploitation of deeper coal seams until 1923.
Councillor Stephen Houghton, leader of Barnsley Council, said: ''We're proud of our rich industrial heritage. Elsecar, with its ironworks, canal, railway and this important beam engine, has the potential to be a first class visitor attraction.
"Now we have the chance to share its inspiring stories with visitors from across the region, around the world and with future generations, too.''
The engine which was placed at-risk is thought to be the only remaining example in situ.
The engine was later replaced with electric pumps, and remained working until the 1950s.
The site of a former ironworks and colliery is now an antique centre and used by local craftsmen and women as workshops, as well as showcasing the village's past.