Doncaster Council to consult on plan to ban spitting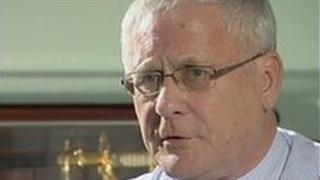 Doncaster Council is seeking to introduce a by-law to ban people from spitting in the borough.
The council said it would hold a public consultation over the issue this summer.
It comes after the town's elected mayor, English Democrat Peter Davies, said he wanted such a by-law to be introduced.
Mr Davies said: "Spitting in the street is a filthy habit. The sooner we get this by-law in place the better."
Labour councillor Kevin Rogers said the ban was another way of tackling anti-social behaviour in the area.
He said he did not think the problem was any worse in Doncaster than other places.
"Doncaster is trying to change its image. We're trying to become more of a tourist town so it's something that we're looking at to make the environment more pleasant," he said.
Public support
If residents indicate they are in favour of the by-law during the consultation, the proposal will be heard at a full council meeting and then passed on to the communities secretary for consideration.
Mr Rogers said any by-law would need to be "proportionate and enforceable".
If the by-law was introduced the council said it would look to enforce it through its neighbourhood wardens and community safety teams. Those found to have breached it would be given a fine.
Doncaster Council is following Enfield Council, which is in the process of becoming the first area in Britain to introduce a spitting ban after it received overwhelming public support.
The north London council said it has submitted a request to the government for approval.