Sheffield crash PC 'did not expect student' to run out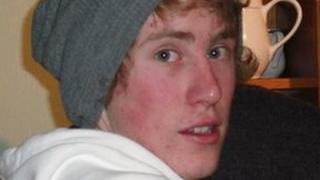 A police officer accused of causing the death of a student by careless driving has told a court he did not expect the teenager to run out in front of him.
Bradford Crown Court heard PC Rodney Craig Mills was driving his patrol car at nearly twice the speed limit without his lights or sirens on when he hit Jamie Haslett.
The 19-year-old student died at the scene from head injuries.
PC Mills, 42, denies causing death by careless driving.
The court heard PC Mills was going back to a police station to get equipment before responding to a call when he struck Mr Haslett in Sheffield in October 2010.
He was answering a call classed as "priority", meaning it needed to be responded to within one hour.
However, the police officer said he classed the call as an emergency and needed to get there "urgently".
He told the court: "It was an elderly person requiring assistance. It was a silent 999 call. It was immediate to me. I needed to get up there urgently."
He was asked by his barrister Sam Green if he had considered the potential risks of travelling to the scene at speed.
"Yes. I have to manage that," he told the jury.
He said the rules for activating the blue lights and sirens were not "set in stone" but he had to assess the situation and any potential hazards.
He said the car's flashing lights could blind other drivers and using the sirens in the early hours was not always necessary and could lead to complaints.
58mph in a 30mph zone
Mr Green asked him if he expected a "young lad to run out very fast".
"No," he replied.
The jury has been told that one second and 26 metres before the collision, Mills was travelling at 58mph in a 30mph zone.
Mr Haslett, from the Isle of Man, was in the second year of a sport and business management degree at Sheffield Hallam University.
The trial continues.