Richard O'Dwyer's extradition appeal date set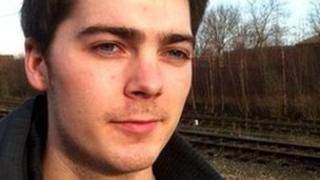 An appeal date has been set for a Sheffield student who is contesting his extradition to the US to face copyright infringement charges.
Richard O'Dwyer's case will be heard at the Royal Courts of Justice in London on 30 and 31 July.
The Home Secretary Theresa May approved the date for Mr O'Dwyer to be sent to the US after a court ruling in January.
The US authorities say the 23-year-old's TVShack website hosted links to pirated films and TV programmes.
Mr O'Dwyer's mother, Julia, said: "We've got three months to bring everything together for that appeal.
Advertising revenue
"We just tighten up what we've done. We've got people advising us and we've had a lot of help from copyright experts.
"Our main argument is that what Richard did does not amount to a criminal offence in the UK.
"In order to be extradited the alleged offence must be a crime in both countries. This is what we have to argue."
The Sheffield Hallam University student said he was "surprised" when police officers from the UK and US seized equipment at his home in South Yorkshire in November 2010.
The case was brought by the US Immigration and Customs Enforcement agency, which claims that the TVShack.net website earned more than $230,000 (£147,000) in advertising revenue before US authorities obtained a warrant and seized the domain name in June 2010.
Ms O'Dwyer said more than 22,500 signatures had been gathered on an epetition website opposing the extradition of her son.