Sheffield trust leads bacterial bronchitis study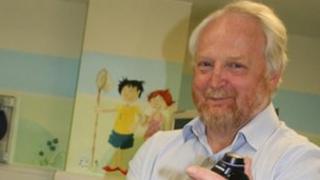 A study into the causes of bacterial bronchitis has been launched in Sheffield.
A total of 200 children will be recruited in Sheffield, Bristol and Belfast, over the next year to take part in the research.
Symptoms of bacterial bronchitis include coughing, shortness of breath and exacerbated cold symptoms.
The project, led by Sheffield Children's NHS Foundation Trust, will run until April 2013.
Most of the children included in the study will be attending Sheffield Children's Hospital but others will be recruited from Bristol Children's Hospital and the Royal Belfast Hospital.
Prof Mark Everard, a respiratory consultant at Sheffield Children's NHS Foundation Trust, said: "There has never been a study of this size before looking at the causes of bacterial bronchitis and we are very keen to see what the results will bring."
The children, 100 with a chronic lung condition and 100 without, will have a bronchoscopy, a flexible telescope examination of the airways, under general anaesthetic.
Prof Everard said: "This study will show us which bugs are living in the lungs of the children with the infection and whether there is a pattern of immunity that puts some children at risk.
"We'll then be able to compare those to the children who do not have a chronic lung problem."
He said the results would help them understand how certain bacteria causes a chronic cough.
"We hope the next step will then be to look at finding a treatment or a vaccine," Prof Everard added.