Work to clear former Rossington colliery starts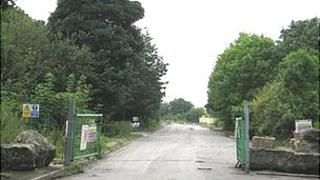 Work has started to clear a former colliery near Doncaster for redevelopment.
More than 13 million tonnes of colliery spoil and 950,000 tonnes of coal will be removed from the site at Rossington over the next five years.
Once the work is completed it will become a country park and a golf course and housing development, if approved.
Councillor Richard Cooper-Holmes said the much needed work would boost the town's economy.
He said RecyCoal, the company which is leading the clear-up operation, would plant more than 70,000 trees once the site was clear.
'Loads of jobs'
UK Coal announced earlier this year that it planned to build 1,200 houses on a 49 hectare (120 acre) site if plans for the development were approved by the council later this year.
"We've waited for this scheme for years and years," Mr Cooper-Holmes said.
"It's taken 18 months of negotiations to get it started."
Mr Cooper-Holmes added: "Hopefully it will bring in loads and loads of jobs. This will open up the whole village to business."