Sheffield University Technical College approved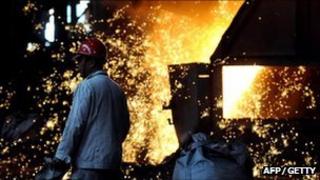 Planning permission has been given to build a college dedicated to specialist technical industries in Sheffield.
The Sheffield University Technical College [UTC] will offer teenagers specialised training in the engineering and digital sectors.
The college will be supported by the city's universities and businesses.
Sheffield City Council said it would provide "world class expertise" in the city and bring in jobs. It is scheduled to open in 2013.
Sheffield UTC will specialise in advanced engineering and materials and creative and digital industries and will be sponsored by the city's two universities - Sheffield Hallam and Sheffield University.
The UTC will work alongside employers including Tata Steel, Boeing and Newburgh Engineering.
The college will educate between 600 and 800 students aged between 14 and 19 with a specialist trade, alongside GCSEs including maths and English.
The working day will start at 08:30 and finish at 17:30, with five eight-week terms a year.