The One Show heads to Sheffield for roadshow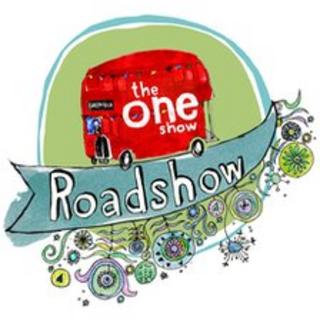 The BBC's One Show is heading out on the road for the very first time to Sheffield.
Hosts Alex Jones and Matt Baker will broadcast live from Endcliffe Park in the city on Wednesday 29 August.
The roadshow, which starts from 12:00 BST, will give adults and children access to interactive performances, from a wildlife show with Mike Dilger to inventor Marty Jopson hosting a science display.
Pop vocal coach Carrie Grant will also be there, asking members of the public to take part in a choir celebrating Sheffield's history.
A number of The One Show experts will be on hand to give out advice and information on various subjects including money, art, sport, science, gardening and history.
The day is free, with no advance tickets required.