Sheffield Hallam University plans new £30m building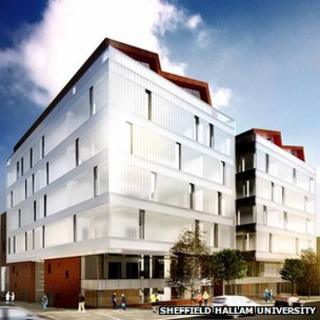 Sheffield Hallam University has submitted new plans for a £30m building in the city centre.
The seven-storey building is planned for the corner of Charles Street and Arundel Gate, and would house the Sheffield Institute of Education.
The council initially gave planning permission for the building in 2010, but the university revised the design.
If approved, construction will begin later this year, with completion expected in 2015.
Mark Swales, director of estates and facilities at the university, said: "This is part of a £100m investment in our estate over three years."