More police officers in South Yorkshire to tackle sex abuse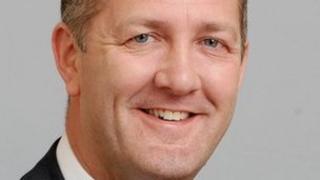 South Yorkshire Police is to receive £500,000 to deal with incidents of child sex abuse in the county.
The money has been allocated by Police and Crime Commissioner (PCC) Shaun Wright, who said tackling the crime was a "top priority".
The funding will pay for five extra specialist detectives and additional training for other police officers.
Last year, the force denied withholding information about the scale of sexual exploitation of girls by gangs.
It responded after a story in The Times said confidential police reports referred to widespread abuse of girls by Asian men.
'Significant problem'
The newspaper said a secret 2010 report by the Police Intelligence Bureau detailed "a significant problem with networks of Asian males exploiting young white females, particularly in Rotherham and Sheffield".
Det Sgt Jane Fidler, who heads the Sheffield Sexual Exploitation team, denied the problem was confined to any one community.
She said: "This does cross every section in society, not exclusively Asian."
Det Sgt Fidler claimed that one problem hampering investigations was convincing victims that they were being abused.
"A lot of these young people don't perceive that they are at risk," she said.
"They don't perceive they are being exploited and would be horrified if you suggested they are.
"They see that they are involving themselves with some of these perpetrators voluntarily, which of course isn't the case."