Sheffield college's NUT members call off strike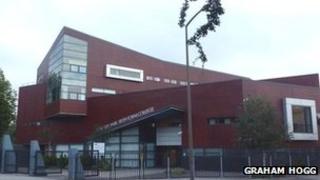 The National Union of Teachers (NUT) has called off a one-day strike at a Sheffield college.
Teachers at Longley Park Sixth Form College had voted to walk out over potential compulsory redundancies.
The college is cutting its budget by £1m, which it said could result in the loss of 20% of the workforce and changes to the curriculum.
The union said it had now been assured by the management that there would be no compulsory redundancies.
NUT officer Nick Rain said: "Jobs are now secure. We were also concerned about the number of temporary contracts that were in place for teachers.
"We've got assurances from the college that contracts in future will be permanent, and our members will be made permanent members of staff."
Longley Park was opened in 2004 and has more than 1,300 students, mainly aged between 16 and 18.