Doncaster Council appoints private firm to run children's services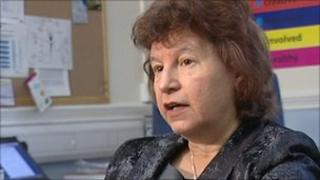 A private consultancy firm has been chosen to run Doncaster's troubled children's services department.
Child protection has been under government supervision since 2009 and last year the education secretary said "significant action" had to be taken.
The council's cabinet has confirmed Impower will take over management of the department from 1 July as the authority's "improvement partner".
The company has been awarded a two-year £1.8m contract.
The council said Impower would work alongside the current workforce and the new director of children's services, Eleanor Brazil, who will also start on 1 July.
'Preventable' deaths
Councillor Glynn Jones, deputy mayor of Doncaster, said: "This is an important milestone for the council and its children's services.
"Safeguarding our young people is our number one priority and this new public/private partnership between the council and Impower will help drive through the improvements we need at the speed we need them."
In March 2009, the government ordered a takeover of Doncaster's children's services after the deaths of seven children in the district through abuse or neglect over five years.
Less than a year later, a serious case review found the attacks in the nearby town of Edlington, in which two young boys were tortured by two brothers, aged 11 and 12, had been "preventable".
In November, Education Secretary Michael Gove ordered an independent review of child protection in Doncaster which he said could result in an outside body taking over the department completely.
A report put to the authority's cabinet said if that happened Impower would "support the transition".
Impower was chosen from three providers who submitted tenders to the council.
The firm also runs the children's services department at Sandwell Council in the West Midlands.