Barnardo's backs Rotherham plans to tackle child sex abuse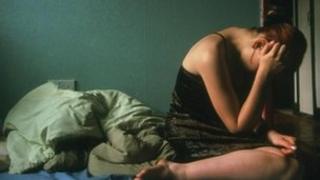 A charity has praised a council's beleaguered children's services department for improving its methods of dealing with child sexual exploitation.
Rotherham Borough Council previously apologised to victims who had been "let down" by its "systemic failure".
In November 2010 five Rotherham men were jailed for sexual offences against under-age girls.
Now Barnardo's says the council is working with vulnerable people and targeting "hot spot" areas.
In June MPs described Rotherham Council as "inexcusably slow", while South Yorkshire Police was said to have "let down" victims of grooming.
The Barnardo's review has praised links between the council's youth service and South Yorkshire's Protecting Young People Police Officers (PYPPOs), for their combined work "in identifying and reducing the numbers of vulnerable people in the community, in schools and identified 'hot spot' areas".
'Bodes well'
The charity has recommended the approach should be expanded to include links with faith groups, migrant communities and local businesses.
It should, the report adds, also including hotels and bed and breakfast accommodation; housing and social landlords; taxis and public transport; takeaways and food outlets, shopping centres and public spaces, pubs and clubs.
The charity's report, and Rotherham Borough Council's response, will be presented to the council's cabinet meeting on Wednesday.
The council's Safeguarding Children's Board will consider the report on Friday.
Steve Oversby, Director for Barnardo's East region, said: "Our recommendations for future practice coupled with the positive examples we found that are already embedded in the organisation bode well for the future."
Martin Kimber, the council's chief executive, said the report demonstrated "the significant progress the town had made in tackling child sexual exploitation, but it would be used as part of the wider planning process to secure further improvements".