Sheffield Live TV channel launches on Freeview and cable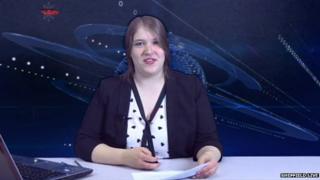 Sheffield's local TV channel has broadcast for the first time.
Sheffield Live is screened on Freeview and on a local cable network.
The channel was launched at 18:30 BST, with Charlotte Reid the first face and voice the public saw on SLTV.
In August, the local television channel reached its funding target of £160,000, including £90,000 from individuals and groups who have become "community shareholders".
Ofcom initially received 57 bids to run channels in the UK.
A total of 19 licences were awarded. The first station began broadcasting in Grimsby last November.
The BBC is contributing up to £40m towards local channels, including an agreement to buy news footage.