Sheffield GPs offer extra 'urgent appointments'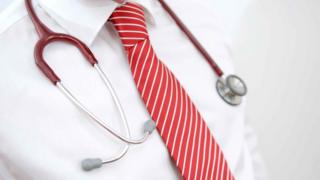 Doctors surgeries across Sheffield are to provide more slots for "urgent appointments".
The move has been initiated by Sheffield Clinical Commissioning Group (CCG) which is made up of the 87 GP practices in the city.
A spokeswoman for the CCG said it would be up to individual practices to determine their new arrangements.
The scheme will run in the city until the end of March to cover the remaining winter period.
Pharmacies across the city will also be providing medicines "out of normal hours" the CCG has said.
Dr Tim Moorhead, Chairman of NHS Sheffield CCG said "We will continue to closely monitor demand for GP appointments and work with the rest of the local health community to ensure that the people of Sheffield can access the right services during the cold weather.
"The extra resources support our winter campaign to help people choose the right health services at the right time to enable them to receive the right treatment in a quick and efficient manner.
"It is important to remember that our pharmacies are well equipped to help and advise people suffering from minor ailments and who are waiting to see their GP."