Engineering firm MTL Group in administration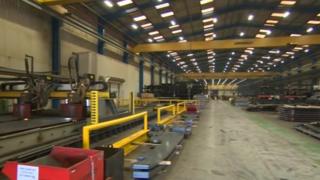 More than 150 people have lost their jobs after a Rotherham engineering firm went into administration.
MTL Group Limited got into financial difficulties after it made losses on a large overseas defence contract, according to the firm's joint administrator John Sumpton.
Mr Sumpton said 157 employees had been made redundant with a further 146 kept on while a buyer is sought.
The firm makes metal products for the military and construction sectors.
Mr Sumpton, from Ernst & Young, said the company was continuing to supply certain customers.
"Although the company was historically profitable, it has encountered difficulties on a large overseas defence contract which resulted in losses and cash flow problems" said Mr Sumpton.
"Despite best efforts to secure new investment or a sale of the company, the immediate cash flow pressures left MTL Group unable to meet its creditor obligations and the directors took steps to appoint administrators."