Rotherham council to share £1.2m to tackle child abuse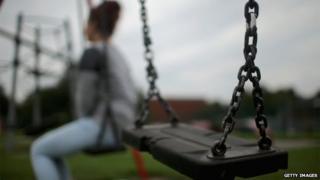 Rotherham Council is to receive a share of £1.2m to help children at risk of child sexual exploitation (CSE).
The money, provided by The Department for Education, will pay for recruiting specialist foster carers.
Rotherham has been taken over by government commissioners after a report in August revealed up to 1,400 children may have been victims of abuse between 1997 and 2013.
Funding will also go to Sheffield, Barnsley and Doncaster's councils.
Sheffield City Council, which led the funding bid, said the cash would help the region's four councils "develop a consistent approach" to CSE.
The council said it expected to recruit up to 40 specialist foster carers each year.
As well as specialist foster carers, there will be extra support for victims and work to teach families to identify signs of abuse.
'Vital role'
No figure has been provided for the amount each council will receive, but a spokeswoman for Sheffield City Council said a management board would make decisions about the allocation of resources.
Jackie Drayton, the city council's cabinet member for children, young people and families, said she was "very pleased" to have received the funding.
"We know that a strong supportive parent or carer can be essential in helping young people recover from abuse and escape from risks, so we will work with parents and foster carers to raise their awareness and understanding of child sexual exploitation and build resilience to it," she said.
Announcing the funding, Children's Minister Edward Timpson said: "This brand new scheme will play a vital role in shaping South Yorkshire's ability to protect young people from the very real risk of abuse."