£9,000 raised for Bentley crash girl funeral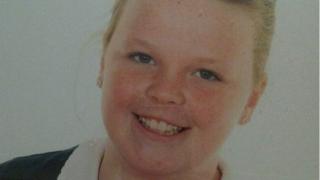 The funeral of an 11-year-old girl killed in a crash in Doncaster has taken place after well-wishers raised more than £9,000 towards the costs.
Ella Smith was hit by a Citroen C3 on Watch House Lane in Bentley on 19 February. She died later in hospital.
A fundraising website was set up by Simon Austerfield, a colleague of Ella's father Dave Smith.
Mr Austerfield said the money would also help fund a memorial to Ella.
He said: "The last thing anybody needs to worry about is money when they have lost a loved one, especially a child.
"I'm absolutely overwhelmed by the generosity and so are Vicky and Dave, Ella's parents.
"Some of the money will go towards Ella's funeral but Vicky and Dave wanted to do a lasting memorial for Ella."
He said it was hoped a memorial could be created at Kirkby Avenue primary school, in Bentley, where Ella was a pupil, and in Watch House Lane.
The funeral took place at Rose Hill Crematorium, Doncaster.
No-one has been arrested in connection with the crash.