MP Sarah Champion repays £17 poppy wreath expenses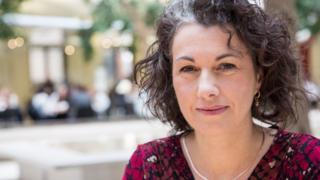 An MP who was criticised for claiming £17 for a Remembrance Day poppy wreath on expenses has paid it back.
Sarah Champion, Labour MP for Rotherham, said she reimbursed the money "as soon as she found out" that the claim was not allowed.
Ms Champion billed the taxpayer in October saying the wreath was "office costs" and a "necessary expense".
The Independent Parliamentary Standards Authority (IPSA) said it had processed the expense claim by mistake.
Ms Champion said: "The claim for the wreath should never have been made so I reimbursed IPSA as soon as I found out".
Campaign group the TaxPayers' Alliance had called Ms Champion's expenses claim "downright low" and said: "Taxpayers will be outraged."